Helping Business Owners Maximize the Value
Business owners need a partner who can give them 100% of their time and focus on selling their business. Crown Point Partners is an investment banking firm focused on serving Pacific Northwest companies with $2 million to $10 million of EBITDA.
At Crown Point Partners we've been in your shoes. We understand firsthand the complexities and emotional whiplash of selling a business. We are entrepreneurs at heart. Over decades, we have been business owners, bankers, financial advisors, and board members across a wide range of industries.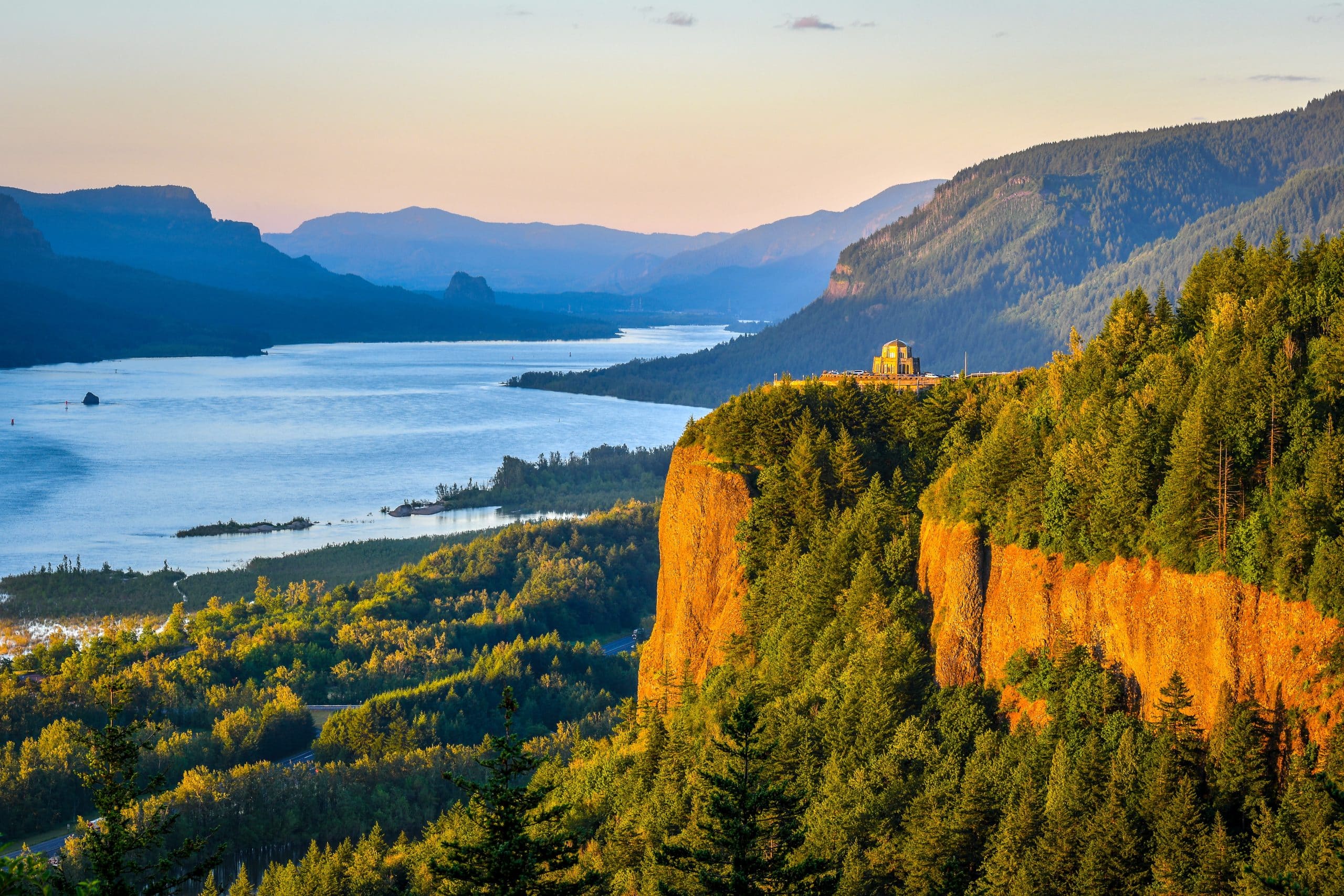 Rodger Adams has served as both an advisor and a principal in structuring and negotiating asset and stock sales, leveraged buyouts, management buyouts, recapitalizations, and corporate restructurings. His industry scope is well diversified with concentration on manufacturing, distribution, healthcare, business services, forest products and airlines.
Rodger began his professional career as an instructor and research advisor at the University of Oregon and the Oregon Institute of Marine Biology and then began a career as a land-use and environmental planner. After a career switch which involved earning an MBA, he joined Oregon Bank/Security Pacific Bank in 1984 in international and commercial banking. In 1987, he joined PacifiCorp Financial Services working in Portland and New York City, and was a Managing Director of merchant banking and commercial finance when he left to join Veber Partners in 1994 as a founding partner. Rodger was a senior partner with Veber for 27 years, the last 10 as a co-owner of the firm.  In 2022, upon the retirement of managing partner Gayle Veber, Rodger joined with Nick Stanley to establish Crown Point Partners.
He currently serves on the Boards of CRU Data Security Group and Mass Ingenuity. Mr. Adams served on the Board of Directors of International Composites Corp, CrossCurrent, Northwest Polymers, and Pony Lumber, as well as serving on the Board of Associated Oregon Industries and as a Trustee of the Lutheran Family Service Foundation.
Rodger earned his Bachelor of Arts in Geography from California State Polytechnic University, Humboldt, and a Master's degree in Geography from the University of Oregon. Rodger also earned an MBA from the University of Oregon where he was a Beta Gamma Sigma Scholar. He holds a Series 7 and Series 63 securities registration with FINRA.
Nick has experience in manufacturing, sales, finance, mergers and acquisitions, estate planning, and working with family businesses and entrepreneurs.
Nick was with CMS Companies in Philadelphia from 1987 to 1990, working with successful entrepreneurs to build, diversify, and transfer wealth through asset allocation analysis, private equity placement, and estate planning strategies.
Nick moved back to Portland in 1991, and acquired Fine Arts Graphics, a corporate stationery company, where he served as President and CEO before selling the firm to ImageX.com in 1999 and stayed on through their IPO in 2000. He hired Veber Partners, a Portland Oregon-based boutique investment bank to represent him in the sale, then joined the firm in 2001 as a Partner. Upon the retirement of Gayle Veber in 2022, Nick and Rodger formed Crown Point Partners to focus exclusively on sell-side and buy-side representation.   
In addition to serving on the Board of Motive Power Industries from 1994 to 1998 (NYSE MPI), ProteoGenix 2005 to 2007, Mr. Stanley has committed a significant amount of time to community interests and has served on the Board of Directors of the Oregon Museum of Science and Industry, the Oregon Independent College Foundation, the Citizens Crime Commission, The Citizens Education Commission, The Multiple Sclerosis Society, The Oregon Forum, Self Enhancement Inc., Outward Bound West, Young Presidents Organization — Oregon, Entrepreneurs Organization, Social Venture Partners — Portland, and Oregon Episcopal School. Nick currently serves on the Board of Directors of St. Anthony Village Enterprise, Services for All Generations, and the Advisory Board of The OHSU Knight Cancer Council.
Nick earned his Bachelor of Arts degree in Finance and Psychology from Georgetown University. He holds a Series 7 securities license.
Since 1995 he has served as the Honorary Consul General to the Kingdom of Thailand for the Pacific Northwest.
Strategic Partner
jgrubb@crownpointpartners.com
Jeff Grubb's career in financial services spans more than 30 years. Jeff was the senior managing director for the Mountain Northwest region of Wells Fargo Wealth Management. As the senior leader in the region, Mr. Grubb was responsible for delivering an exceptional experience for clients of Wealth Management and Wells Fargo Private Bank. He actively led team members who helped clients meet their wealth management needs through a variety of wealth planning, investment management, private banking, and trust services.
Prior to joining Wells Fargo in 2005, he served as the regional CEO of the Pacific Northwest Region at U.S. Trust, responsible for wealth management and institutional trust. From 2002 to 2005 he was also president and CEO of CTC Consulting, a U.S. Trust subsidiary. Previous leadership positions included manager of Private Financial Services for U.S. Bank; chairman and CEO of Qualivest, an investment advisor and subsidiary of U.S. Bancorp, president of U.S. Bancorp Insurance Company, and division president for Progressive Insurance.
He serves on the board of trustees for the Murdock Charitable Trust, is the secretary for the Columbia Willamette Goodwill, and board member of Vision Finance in Rwanda. Mr. Grubb is a former chairman for the Oregon Young Presidents Organization, Social Venture Partners Portland, and the Portland Angel Network, and former board member for the Oregon Symphony, Portland Art Museum, World Affairs Council, Palau Foundation for World Evangelism, Junior Achievement, Portland State University Business School Advisory Council, and the Oregon Entrepreneurs Network.
Jeff earned a degree in economics and an MBA from Stanford University.
Strategic Partner
tmiller@crownpointpartners.com
Tammy Miller is an entrepreneur, investor, and strategic advisor with over 20 years of asset management and investment banking experience. Prior to joining Veber Partners in 2018, Ms. Miller was Founder and Managing Partner of Eight Bridges Capital Management, an alternative investment firm and hedge fund manager.
From 2005-2015, Tammy worked in the hedge fund and mutual fund industries, as a Portfolio Manager at Calamos Investments, American Independence Financial Services, and Acadia Fund, consistently growing assets under management. Previously, she held a number of roles with Mizuho Bank (1994-2005), where she had extensive experience in investment banking, corporate loan underwriting, leveraged finance, middle market transactions, and commercial loan obligations. During that time, she also served on the Creditor Committee in corporate bankruptcy proceedings, while managing the workouts of some of the largest bankruptcies in US history.
In 2016, Tammy was appointed to the Columbia River Gorge Oregon Investment Board by the Governor of the State of Oregon. Ms. Miller is or has served on the Finance & Budget Committee of the Multnomah Athletic Club, the Board of the Portland Art Museum's Northwest Art Council, the Advisory Committee of Portland Women in Investment Management, the Distressed Debt Committee of the Loan Sales & Trading Association, and the Board of Directors of the Financial Women's Association.
Ms. Miller is also a member of the Portland Business Journal's Women's Coalition, Portland Alternative Investment Association, California Alternative Investment Association, 100 Women in Finance, Junior League, National Charity League, and Les Dames d'Escoffier International. She and her husband also own Cerulean Skies Winery and Acadia Vineyards.
Tammy earned her Bachelor of Arts in International Politics and Economics from Middlebury College, and her MBA from Cornell University.
Strategic Partner
pjiosca@crownpointpartners.com
Phil has over 35 years of experience in the retail apparel sector. He has served in senior executive roles at Brooks Brothers and Lands End, and as CEO, President, or Chairman of Jos A. Bank Clothiers, Britches of Georgetown, Hanna Anderson, Reyn Spooner, and the Best Made Company. He has deep general management skills including strategic planning, operational management, financial planning, and marketing. Phil has specialized experience in merchandising including inventory and assortment planning, design management, pricing and margin development, and liquidation management. He is a performance driven and results proven executive. 
As a Senior Advisor to Veber Partners, Phil is involved in originating and executing investment banking engagements primarily in the retail apparel and related industries. His activities support Veber's main practices areas of M&A transactions and raising debt and equity capital. He also helps identify merchant banking opportunities in which Veber Partners can jointly own businesses along with other qualified managers and investors.
Phil earned his MBA from New York University, along with an undergraduate degree from St. Peter's College in New Jersey.
Strategic Partner
tschumacher@crownpointpartners.com
Terry Schumacher has been in and around the forest products and related industries for over 40 years and has a background in financial management, investment research, securities transactions, financing, strategic planning, and M&A. Companies he has worked for include Puget Sound Plywood, Merrill Lynch, International Paper, Forest City Trading Group, Wells Fargo Securities, and Jewett-Cameron Trading Company.
As a Senior Advisor to Veber Partners, Terry is involved in originating and executing investment banking engagements primarily in the forest products and related industries with occasional involvement in other end markets. His activities support Veber's main practices areas of M&A transactions and raising debt and equity capital. He also helps identify merchant banking opportunities in which Veber Partners can jointly own businesses along with other qualified managers and investors.
Terry earned his MBA from Columbia University, along with an undergraduate degree from the University of Washington.
Get the Best Outcome Possible
The good news is you don't need to make any decisions right away.
However, it's important to be informed so you can exit with grace when the day comes. Schedule a call with us and we can discuss your business, considerations around timing, and what a successful exit means to you.